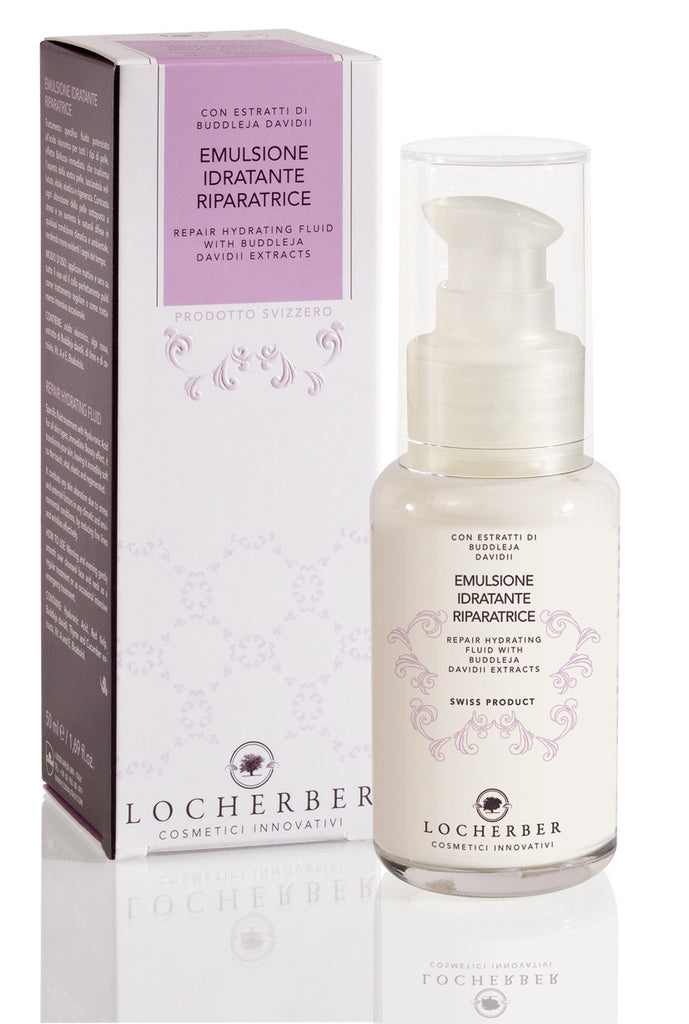 Repair hydrating fluid 50 ml
€20.50
REPAIR HYDRATING FLUID 50ml
With extracts of Buddleja davidii.
DESCRIPTION: A specific treatment fluid enhanced with Hyaluronic Acid, suitable for all skin types, it transforms the look of your skin, leaving it smooth, vibrant, supple and regenerated. It combats skin irritations due to stress and increases the natural defences against all climatic and environmental conditions, reducing the signs of ageing. Day after day, the youthfulness of your skin is protected from the negative effects of sunlight, free radicals and changes in temperature. It reactivates the splendour of your complexion by rebuilding the skin support tissues.
APPLICATION: To be applied morning and night over a perfectly cleansed face. Can be used either as a daily treatment or an intensive one off treatment.