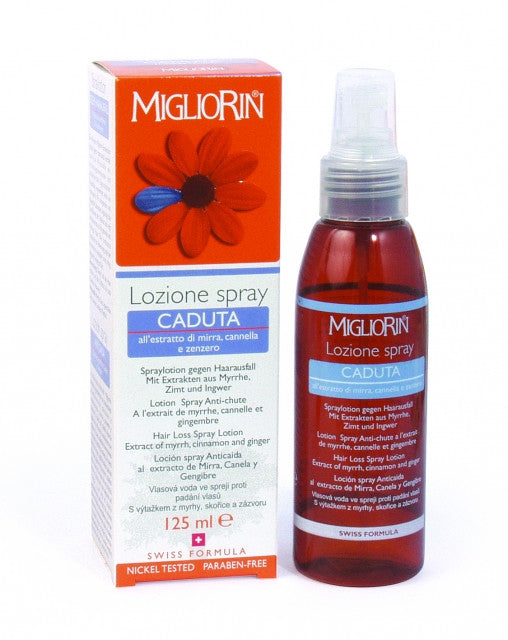 Migliorin Spray Lotion 125 ml
€22.00
MIGLIORIN SPRAY LOTION 125 ml
Migliorin hair loss spray lotion is made from ingredients with anti-inflammatory, antibacterial and soothing properties, helping to prevent and combat hair loss. Its purifying and softening ingredients stimulate the outer skin circulation by oxygenizing the scalp. It keeps roots efficient, ensuring the growth of strong, beautiful hair. This practical spray lotion should be applied after shampoo and leaves the hair delicately perfumed.
No rinsing required.
INFORMATION, INSTRUCTIONS AND COMPOSITION: To combat hair loss, spray a small amount directly onto the hair and massage the scalp until completely absorbed. Extracts of Myrrh, Cinnamon, Ginger, Aloe vera, Camphor, Laurel, Menthol.