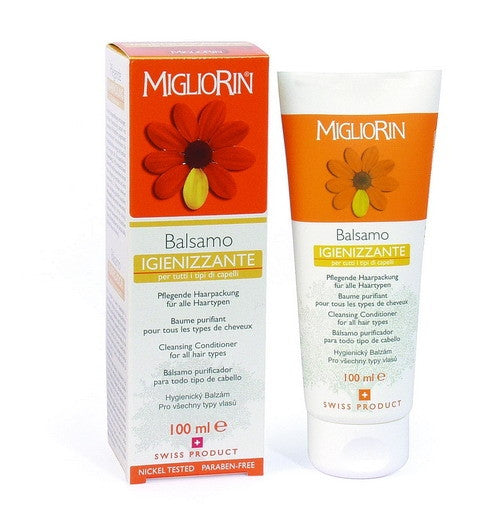 Migliorin Cleansing Balm Conditioner 100 ml
€14.00
MIGLIORIN CLEANSING BALM CONDITIONER 100 ml
The beauty of the hair depends on the condition of the scalp. Pollution, stress, fatigue and the external environment may cause itching and discomfort leaving the hair dull and lacklustre. 
The cleansing balm conditioner is a real beauty ritual which frees the scalp from stress, dandruff and impurities every time, restoring perfect balance and achieving incredible results. A specific treatment designed to enhance the shine in your hair that deeply soothes, hydrates and purifies the scalp. 
Your hair will be incredibly glossy, soft and easy to manage.