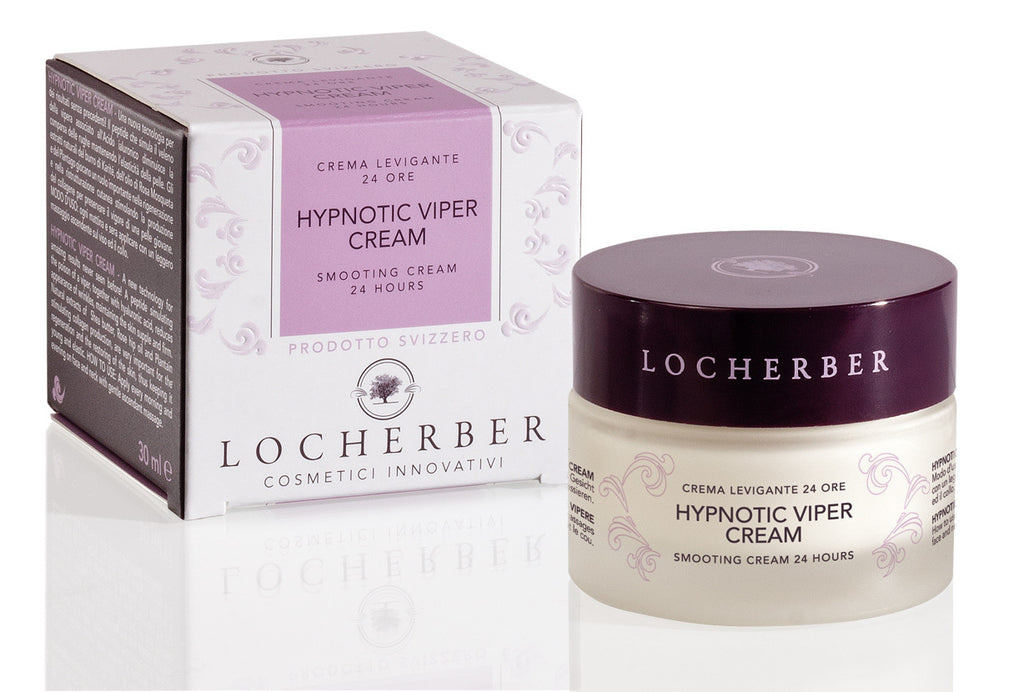 Hypnotic Viper Cream 30 ml
€28.70
HYPNOTIC VIPER CREAM 30 ml
Regenerating cream for mature skin.
DESCRIPTION: A new technology for amazing results never seen before! A peptide stimulating the poison of a viper, together with hyaluronic acid, considerably reduces the appearance of wrinkles whilst keeping the skin supple and firm. Natural extracts of Shea butter, Rose hip oil and Plantain stimulate collagen production and are very important for regenerating and restoring the skin, thus keeping it youthful and supple.
APPLICATION: Apply in the morning and massage gently into the face then the neck.