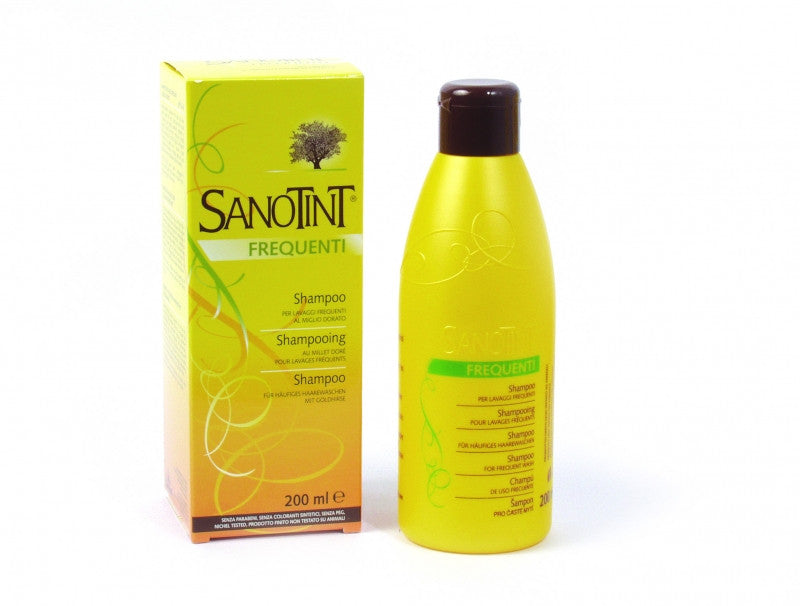 Frequent use Shampoo 200 ml
€9.00
Frequent use Shampoo 200 ml
This shampoo is ideal for sports enthusiasts and for those who need to wash their hair every day. The balsamic, antiseptic and toning properties of natural Orange extracts ensure total hair and scalp protection. The Millet and Grapefruit extracts give the hair a healthy, shiny look while guaranteeing delicate and deep cleansing of the hair and scalp without causing a hydrolipidic imbalance. It is suitable for all hair types. It gives strength, health and vitality to the hair structure and keeps the natural hydrolipid protective coating intact.
Does not contain derivatives of animal origin. Product not tested on animals. Does not contain derivatives of mineral origin. Dermatologically tested. Alcohol free. Does not contain colourings of synthetic origin. Does not contain GMOs. Does not contain added metals.
INFORMATION, INSTRUCTIONS AND COMPOSITION: Suitable for all hair types. Massage gently onto wet hair, leave the shampoo in for a few minutes and rinse with lots of water. For particularly dirty hair, shampoo twice. Millet, Grapefruit and Orange extracts.